Every year, the Win4youth programme brings Adecco Group employees, associates and clients together to take care of their wellbeing and to have a positive impact on the lives of children and their families.
Together, we're making a difference for disadvantaged children and young people.

Every activity counts.
Join us and start making a difference ! It's easy every wellbeing activity counts,
such as running, walking, gardening, yoga, meditation, swimming, cycling and more!
Start tracking the time you spend.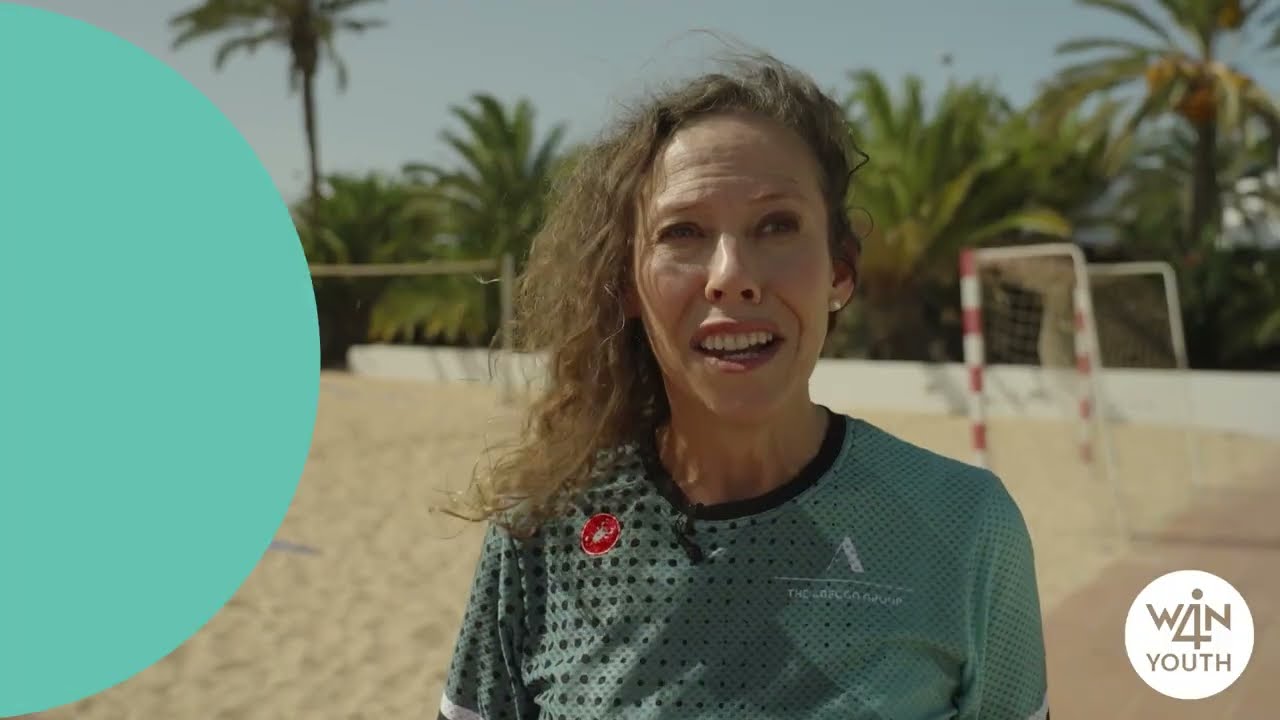 Living our values
The Adecco Group aspires make the future work for everyone , by providing opportunities for meaningful lifetime employment.
Through the Win4Youth program, we unite our employees, associates and clients as they clock up hours for our global charity partner, Plan International, to improve the lives, education and employment prospects of young people around the world.
By taking part in Win4Youth, our people improve their health and well-being and reinforce our core values of:
People First
Entrepreneurial, diverse, equal, inclusive
Our employees, clients and associates come together to share their passion for sport.
Growth Mindset
Customer first, agile, think unlimited
Participants are constantly coming up with new ideas for Win4Youth events to engage as many people as possible.
Our clients and associates join us for Win4Youth events around the world.
Collective Spirit
One vision, collaborative, innovation at scale
Employees and clients unite around sport with a team spirit that stretches across 60 countries.
Participants take part in sports for a good reason – to transform the lives of young people and create a future for them through our charity partner
Purpose Driven
Participating in wellbeing activities with purpose
To transform the lives and build the future of young people through our charity partner Plan International.
Discover the impact you can have
Win4Youth started in 2010. Since then, we've raised an incredible €3 million for youth charities through our amazing colleagues, clients, and associates who dedicate their time to sport.
We want to have an even greater impact in 2022 and beyond, and we're delighted to partner with one global foundation partner: Plan International. We're joining forces to tackle youth employment problems around the world.
For 2022, participants can track their wellbeing activities through our Win4Youth app, or our tracking website. Every activity counts you can log either your hours swam, biked, ran or walked, or the time you spend doing yoga or mindfulness.
The main event 2022: Lanzarote
Every year a group of Win4Youth ambassadors are selected to face our highlight challenge – which is likely to be the sporting challenge of their lives! This year the main event is our very own Win4Youth Triathlon in Lanzarote, powered by Ocean Lava. It promised to be bigger than ever as for the first time.,
In previous years, ambassadors have taken part in major sporting challenges including the New York Marathon, the Garmin Barcelona Triathlon, the Athens Classic Marathon, the Col du Tourmalet Cycle Climb and the Gavà Triathlon in Spain, among others.
Ambassador alumni network and champion
All Win4Youth ambassadors are invited to join the newly created Ambassador Alumni Network after they've taken part in the year's main event. We're creating a community, helping each other become healthier and stay more active. Our alumni ambassadors have a unique perspective to support others with discovering the benefits that sport can bring. They also have buckets of enthusiasm to excite everyone and get them involved in the spirit of Win4Youth through our communications and play a vital role in mentoring the global ambassadors as they go through their ambassador experience for the first time.
Start tracking your activity
Get involved in Win4Youth locally